Lymphedema and swelling: the best functional exercises for the legs The best exercise indicated in the treatment of lymphedema of the legs is actually the physical activity of walking.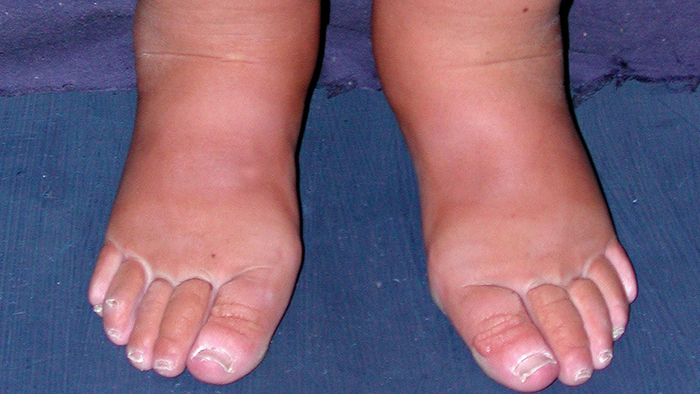 Lymphedema is a chronic clinical condition characterized by failure to form or drain lymph which leads to an accumulation of macromolecules and fluid in the interstitial space causing a type of edema that is known as lymphedema.

The best exercise indicated in the treatment of lymphedema of the legs is actually the physical activity of walking. When we adapt walking, we are transforming it into an occupational exercise. It is important to remember that exercises can increase or reduce the limb volume in these cases. Nevertheless, there is no well-designed study about appropriate exercises for lower limb lymphedema.

Exercising works by generating a pressure inside the vessels (veins and lymphatic vessels) that stimulates their contraction and 'pump' blood and lymph back towards the heart. Both veins and lymphatic vessels have valves and thus, when healthy, they are able to pump the blood and lymph. However, physical activities require a greater blood flow to the muscle generating the need for more blood filtering into the interstitial space and so exercising can cause more swelling/edema. In this way, depending on the balance between filtration and drainage, exercises will increase or reduce the swelling/edema.

Walking is undoubtedly the best option for patients who have edema/swelling/lymphedema of the legs, yet any exercise should be performed with an elastic or grosgrain stocking. We performed a series of studies that clearly show that when we walk without stockings there is an increase in the volume of the limb (edema/swelling), but with stockings there may be a reduction in the volume and even of pain if present. The patient should walk slowly and thus contribute to the treatment of lymphedema. Stockings, both grosgrain and elastic, should be prescribed by a physician, preferably a specialist.

Another common activity in the daily practice is swimming which can also lead to edema of the limbs when not correctly indicated. Simply by walking in the water can cause more swelling/edema than normal walking. In the water, a greater effort is required to overcome the pressure exerted by the water and thus a greater flow of blood is required. Consequently, nothing is better than a walk.

In order to be able to indicate another exercise for these patients, the specialist must carefully evaluate each exercise individually. As there are no scientific publications on the subject, as a matter of common sense, walking is recommended as the first choice for patients. It helps to treat lymphedema.